About Me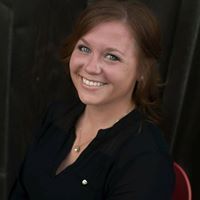 Lauren Albert, LMT
LA Lic. #4936
Est. Lic. #4160
If you're looking for a healthier you or just ultimate relaxation - you've come to the right place! Lauren is a specialized massage therapist that is committed to your healing and relaxation. Lauren has been practicing massage since 2009, and enjoys her career as a massage therapist. Her passion as a massage therapist derived after her beloved uncle endured endless days of pain caused from kidney failure, and continues to be her motivation today. She not only is great at her career, but is exceptionally passionate about her client's well-being. When you are in session with Lauren, you will know you are in good hands!
Massage has been found to improve circulation, joint range-of-motion and flexibility. It can reduce many common ailments such as stress, muscle tightness, aches and pains - even anxiety and depression. Massage is also known for healing the aches and pains associated with fibromyalgia, arthritis, and many other illnesses.
This is your time to rejuvenate, relax, and escape. Contact us today if you need more information! We will be happy to assist you in any way we can.